RM Magick Merlin, Huacaya Male, DSG, Proven, ARI 31909051,DOB 7/8/2011. Merlin handles easily and is very interested in the girls. He has a soft handle and tons of fiber. 24.2 microns. Price $2500  Breeding fee $500
Perusoul Accoyo Optimist's Chaupi, Huacaya Maile,  MF, Proven, ARI 32046977, DOB 10/20/2010. Chaupi is a nice sized male, predominantly medium fawn but has lots of gray on face and neck. He has a great disposition.  His fiber is soft . He has great coverage and staple length.  His baby girls this year were quite nice. Price $1800 Breeding Fee $500,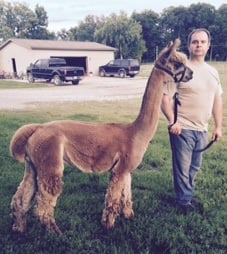 Circus City Maxim, Huacaya Male, DB, Proven, ARI 32709285. DOB 6/30/2017. Max has dense fiber;very soft and good coverage. This is his first year breeding. He will be available spring of 2020. Microns 21.2  Price $1500  Breeding Fee $500
Perusoul Accoyo Optimist's Rondoy, Huacaya Male, White, Unproven, ARI 32725452,  DOB 7/20/2013. Rondoy has excellent conformation. He has great coverage and density.  We can't wait for his babies next year. He's very calm and has a beautiful head. Microns 19.2  Price $1500 Breeding Fee $400 until proven.
Irish Meadow's Overtime, Huacaya Male, DOB 10/5/2017, Medium Fawn, Unproven,ARI 35366867
Overtime has been shown thru spring of 2019. He has placed well and has a Reserve Color Banner.  He will be breeding in 2020. He is very curious and easily handled. Price is $3500, Breeding Fee $750.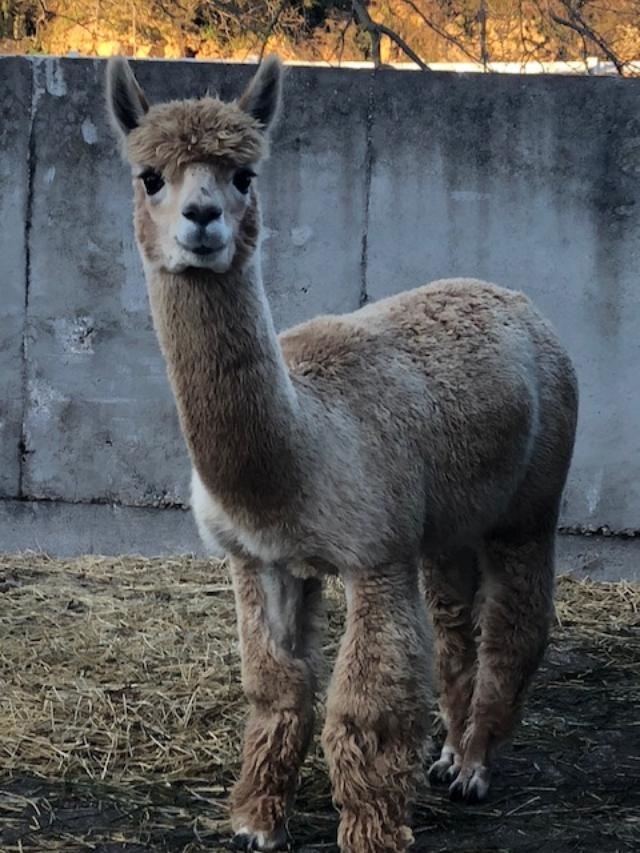 Irish Meadow's Blaze, Huacaya Male, DOB 1/19/2018, Medium Fawn, Unproven, ARI 35407744
Blaze has been shown thru spring of 2019. He has placed well at several shows. He will be breeding in 2020. He is pleasant and easily handled. Price is $3000. Breeding Fee  $500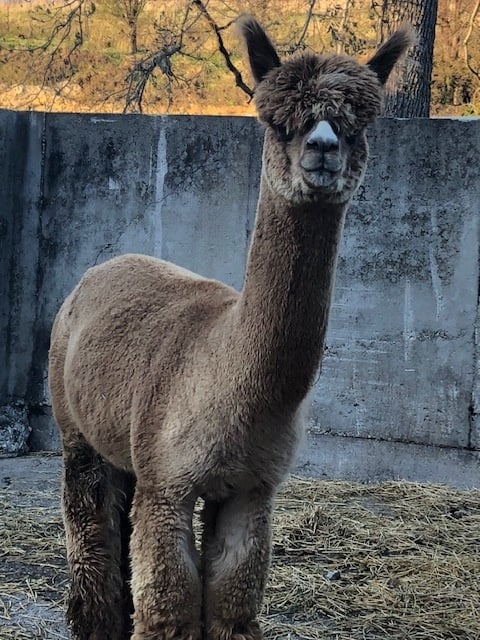 Save
Save
Save
Save
Save
Save
Save
Save