Alpaca Males
Thor, Huacaya Male, Unproven ARI 32510478, DOB 7/3/2018 White, Full Peruvian. Thor is Mr. Personality.  His fiber is gorgeous and he's very friendly.  Price $5000 He will be breeding spring 2021 for $500 until proven.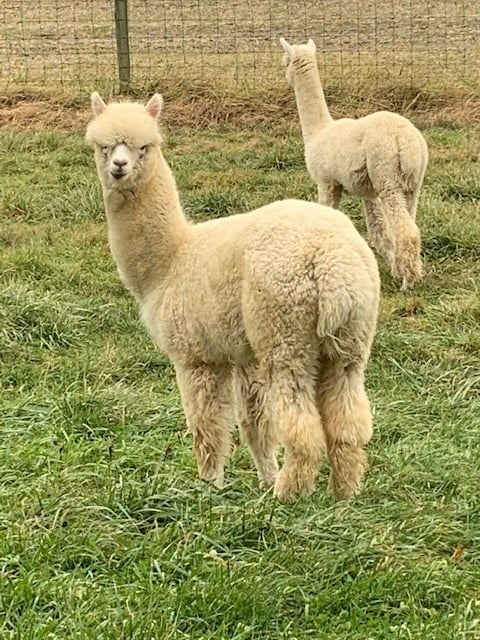 Save
Save
Save
Save
Save
Save
Save
Save
Save
Circus City Jet, Huacaya Male, ARI# 36009619, DOB 9/26/2020, TB/DSG. Jet was born on our National Alpaca Farm Day. He's a celebrity. He's growing nicely, great conformation, good fiber and a lot of density.  Price: $800 (this will increase as he matures).
Linings Hot Tamale, aka "Tommy", ARI 36072743, DOB 8/11/2020, Unproven Male,MB/DRG.  Tommy is a smaller alpaca, but growing nicely. He has been handled a bit, but is not halter broke at this time.  Price $800. He will be available after March 28th.