Circus City Maya, Huacaya Female, DB, ARI 32838862, DOB 7/17/2015, 1/2 Chilean, 1/2 Peruvian, Unproven, Maya is a nice sized girl, very pleasant and looks quite elegant. She as a beautiful medium brown male cria.  Price $4000.
EWW Sabrina, Huacaya Female, DB, ARI 30675155, DOB 6/22/2008,Full Peruvian, Proven. She handles nicely. She is by WD Steiner notable herdsire in the Midwest.  Price $1500.
Circus City Onyx, Huacaya Female, TB, ARI 32748970, DOB 8/21/2012, Proven, Onyx is beautiful black, great handle, good coverage and long staple length.  Microns 20.8,  Onyx has a female cria and is bred to Chaupi for a fall 2021 cria. Price $4000 
Our Peruvian Belle, Huacaya Female, Wh, ARI 32206135, DOB 8/27/2012, Unproven.  Belle is a standard size alpaca and she has great fiber and crimp.  She is friendly and has dense fiber. Belle is bred to Rondoy for a early summer 2021 cria. Price $3500.
Sunday Parade, Huacaya Female, MB, ARI 30914650, 3/4 Chilean, Proven. Sunday is very friendly. She has good coverage, density and crimp.   Price $1500.
Darius' Mica, Huacaya, Female, Unproven, ARI 35290674, DOB 6/3/2018 Medium Fawn. Mica is very curious and pleasant. She is growing nicely. Mica is bred to Rondoy for a fall 2021 cria.  Price $5000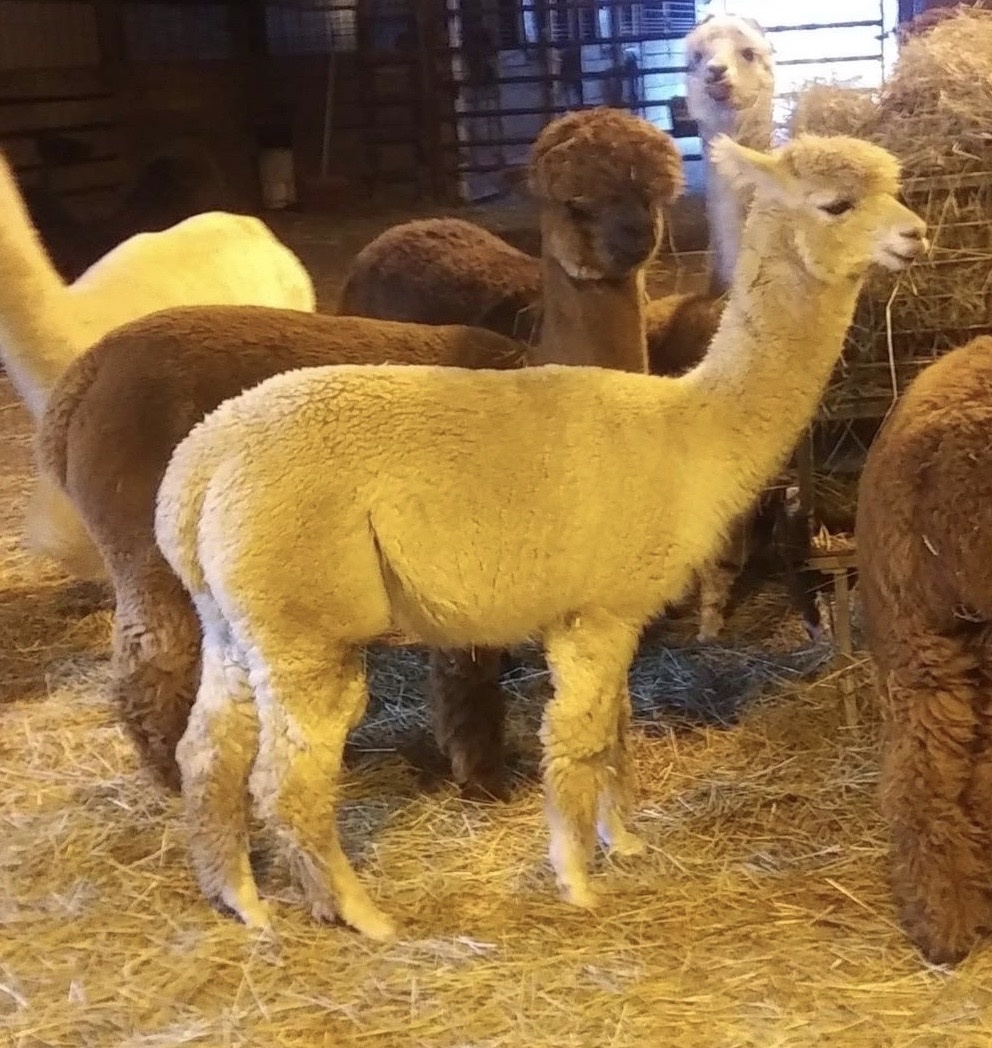 Forever Great's Cinnabar1504, Huacaya, Unproven, Medium Brown, ARI 32403725, DOB 6/31/2015 Cinnabar is a very compact female and beautiful. She has great fiber and she's very dense. Cinnabar is bred to Merlin for an early summer 2021 cria.  Price $5000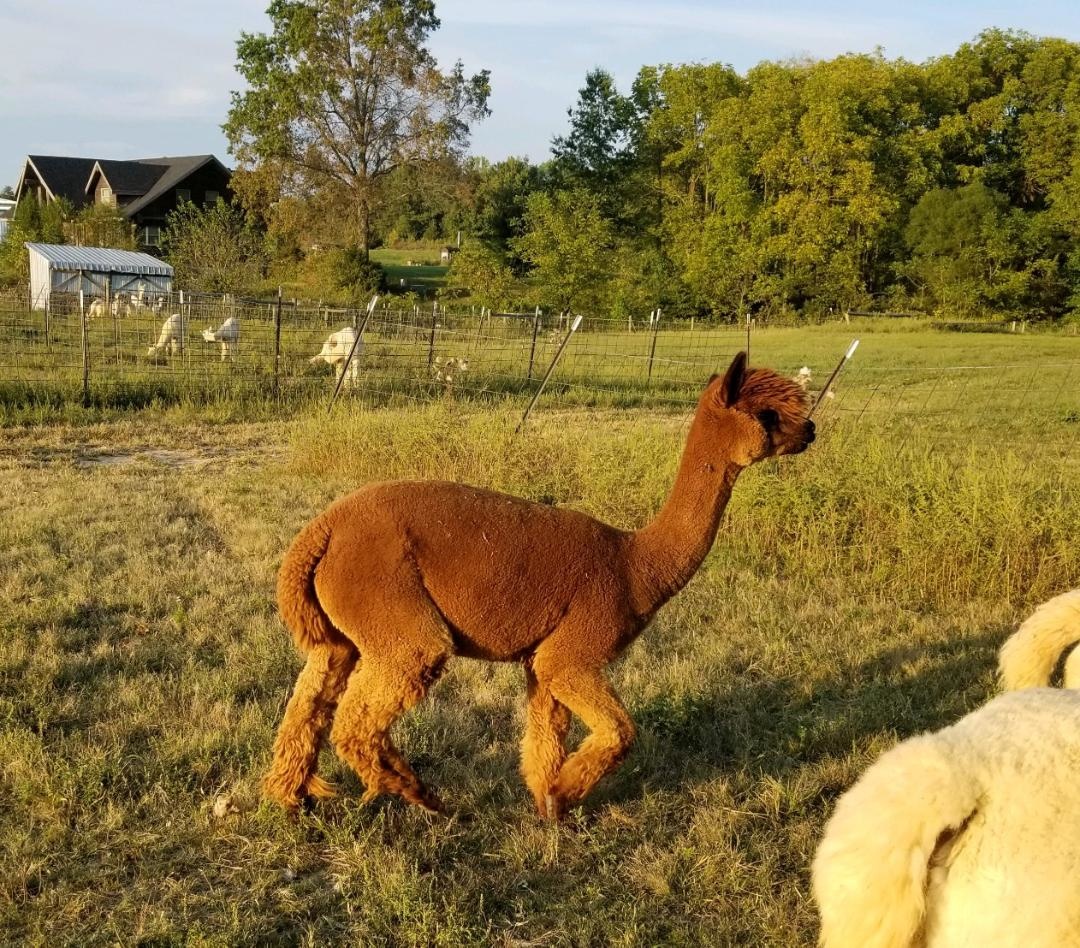 Circus City Eden, ARI 36036110, DOB 9/1/20, DRG/DSG. Unproven,
Eden is a cute friendly girl with very dense and beautiful fiber. Can't wait to see her babies.
Price $4000
Circus City Ekho, ARI 32838886, DOB 8/7/20, Light Fawn, Unproven, Ekho is the photogenic girl on the farm. She has fluffy ears and is very friendly. Price $4000.
Solar's Ray of Hope, ARI 36018086, DOB 7/11/19,Unproven, Female, Medium Fawn.
Hope is so cute and friendly. Her fiber is great, fine and dense. Price $5000. Hope is owned by Brad Hammersley.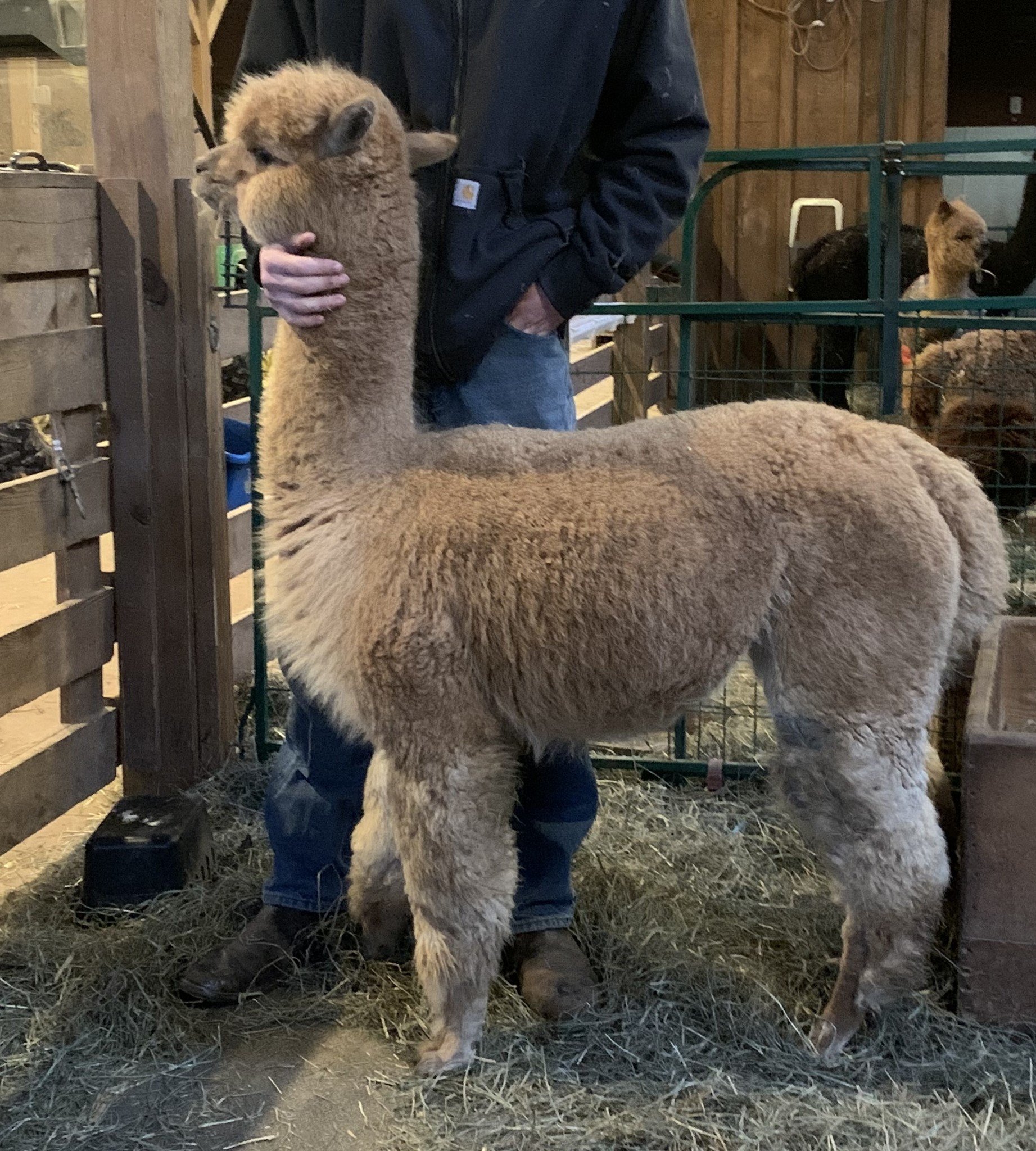 Owl Acres Mocha Latta, ARI 32380620, DOB 9/8/2011, Proven, Medium Fawn. Mocha is very cute and has nice fiber.  She is bred to LAA QLoud's Silver Lining for a fall cria 2021. Price $4000.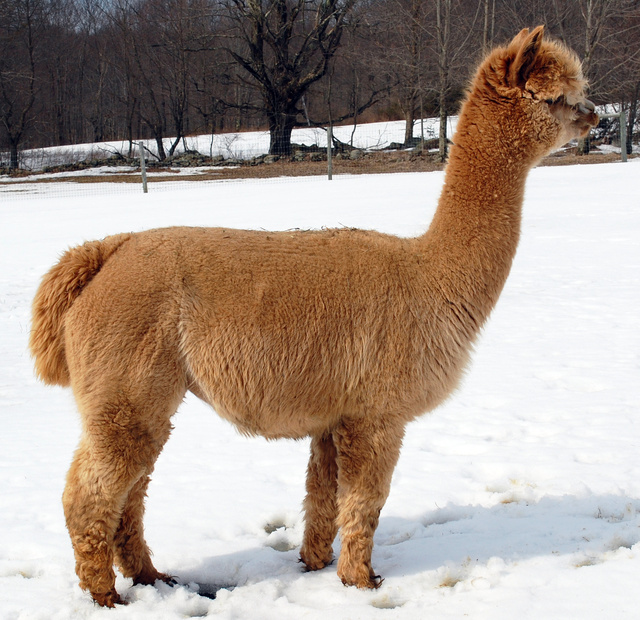 Stagecoach Warlock's Aurora, ARI 32712018, DOB 8/15/2013, Proven, White Female,
Rory is bred to Buck Brook Marcello for a summer cria 2021. $5000. Rory is owned by Brad Hammersley.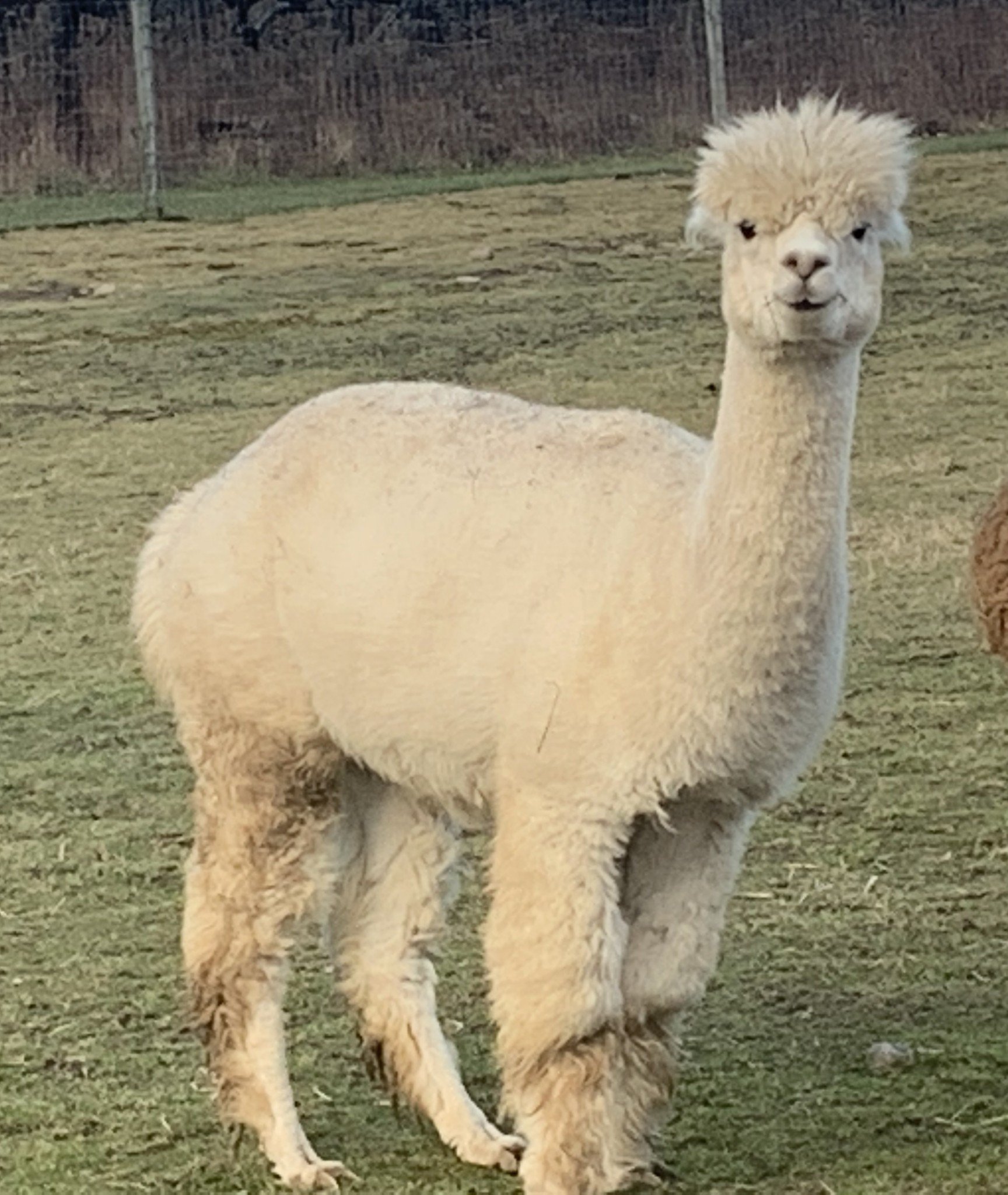 Solar's Royalty of Buck Brook, ARI 36018567, DOB 9/3/2019,Unproven, Beige Female. She is very pretty tall girl. Very friendly $5000.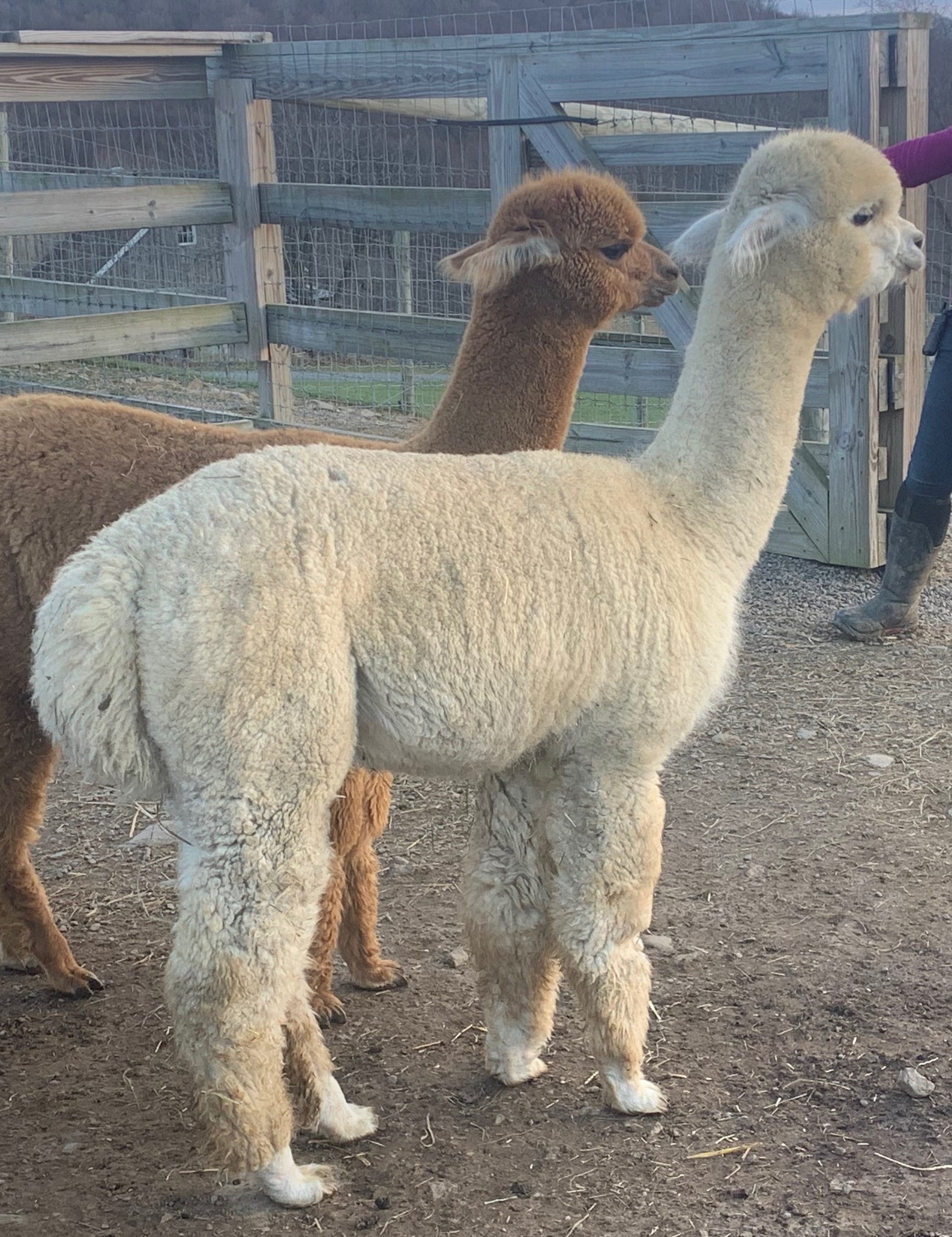 A.L. Paca's Ringo's Xena, ARI 32714654, DOB 10/22/2013, Proven Med Fawn
Xena is a big girl with tons of fiber. Price $4000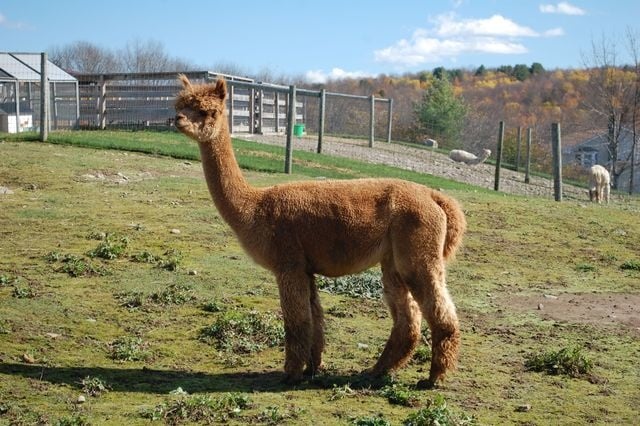 Buck Brook Solar's Sriracha, ARI 35090603, DOB 6/15/2017, Proven, Dk Brown,She is bred to Beholder of Buck Brook for a summer cria. Price$4000
Save
Save
Save
Save
Save
Save
Save
Save
Save
Save
Save