Alpaca Males
Thor, Huacaya male,ARI 32510478, White, DOB 7/3/2018  Unproven, He has nice fiber.  He has bundles, density, and crimp. He's Mr. Personality. He's very curious and enjoys people. Price is $3000. Owned by Brad Hammersley of MY Footloose Alpacas.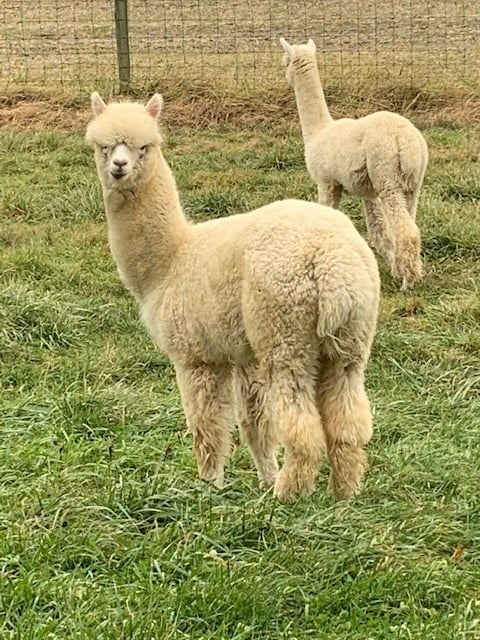 Asillo's Debut 1710, White male, ARI 35408086 Unproven, DOB 9/22/2017  Debut is a nice male, great fiber Grade 1. He's easy to handle and will be breeding this year. Price $1500
Circus City Jet, pending, DOB 9.21.2020, DSG or TB. Nice cria, good bone and dense fiber.  Growing nicely. Price $800.
Save
Save
Save
Save
Save